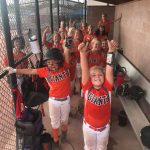 Playing in their 2nd tournament of player pitch, the 10u Birmingham Giants rolled off 3 victories on their way to...
Playing in Cullman at the Perfect Game event, the 13u Birmingham Giants finished 2nd, posting a 2-2 mark on the day. In...
The 7u Birmingham Giants moved their season record to 21-3, winning 4 straight on their way to winning their last tournament in Mississippi. In...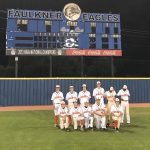 The Birmingham Giants 14u Showcase team competed in their first showcase of the spring season at Alabama State and Faulkner Univ on saturday and...