The Birmingham Giants 7u ran their season record to an impressive 16-3 on the season, adding 4 more wins Friday night in Haleyville in...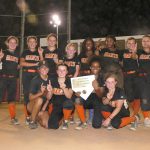 The 06 Birmingham Giants after starting slow in their fall campaigned rolled through bracket play coasting to their first tournament win of the season....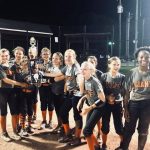 The 07 Birmingham Giants rolled off 5 wins in a row to bring home their championship in Fultondale. Lilly Randolph started the first game...
Raising their season record to 34-3, while winning their 26th straight game, the 07 Birmingham Giants won another tournament on saturday in Boaz. In...