The Birmingham Giants 14u baseball team started the spring/sumer season by sweeping A3 on sunday and defeating CABA on tuesday to start their season...
Jade Thomas, 2018 Hewitt Trussville graduate, and 18u Birmingham Giants committed to D2 University of Alabama Huntsville and their Legendary Coach Les Studeman. Thomas...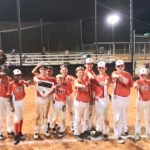 The 11u Birmingham Giants won the organizations 7th state tournament title on saturday in Boaz after posting a 4-0 mark against the competition. The...
The 05 Birmingham Giants after finishing 2nd in their first tournament of the fall, came home champions, finishing first in their championship, running through...
Continuing there winning ways, the 13u Birmingham Giants swept through the competition on saturday in Boaz. In their opening game of pool play the...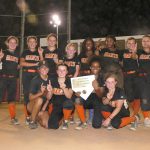 The 06 Birmingham Giants after starting slow in their fall campaigned rolled through bracket play coasting to their first tournament win of the season....