The Birmingham Giants 14u baseball team started the spring/sumer season by sweeping A3 on sunday and defeating CABA on tuesday to start their season...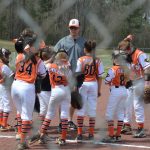 Following their first tournament victory, the Birmingham Giants 10u posted a 3-1 record on their way to winning their second tournament in as many...
The Birmingham Giants 06 continued the good play as of late, on saturday making their way to the championship game. Starting their day with...
Continuing their winning ways, the 12u Birmingham Giants-Hudgins ran their season record 5-1, finishing 2nd on saturday in Cullman. In their first...