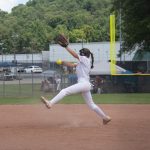 The 12u Birmingham Giants, playing in a midnight madness tournament in the 14u division brought home the championship after posting a 4-0...
Playing in oxford alabama, the Birmingham Giants 10u Softball team, pulled out victories in 3 of their 4 games, bringing home 2nd...
In their first local tournament, the Birmingham Gianst 9u team rolled off 4 victories in a row, the bring home their first...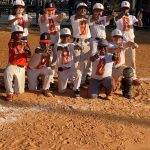 Leading off their fall PG state tournament, the Birmingham Giants 10u were paired up in their first pool play game with VBA....